Fall in love with STEM: Valentine's Day activities
Updated: Jun 9, 2021
Five free family-friendly ideas from The Tech Interactive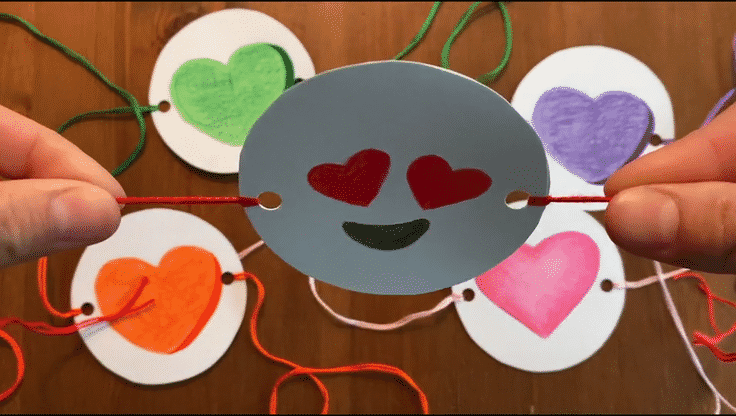 1. Don't go breaking my heart!
Your mission: Build a device that can help your (bouncy ball) heart survive a 6-foot drop. In this heartwarming Solve the Fall activity, your little learner will have fun building, and rebuilding, with creative materials you likely have at home.
2. Love letter from a bioengineer: you!
Make your own eco-friendly valentines with our Cabbage Inks activity. Let your inner bioengineer out to play by turning pigment from a red cabbage into a non-toxic ink, then pen your own ode to that special STEMinist in your life.
3. Here, hold my quiver
Falling in love ain't easy — sometimes even Cupid needs a little support. Build your own Zipline to get the little angel from one love nest to another. Bonus points for making your own cupid to deliver zipline valentines or coming up with your own creative backstory.
4. A work of heART
Love isn't two-dimensional, so your valentines shouldn't be either. Bring your feelings to life with our fun and simple Thaumatropes activity, where two images collide in a fun optical illusion. All you'll need is paper, coloring tools of choice and string. Can you send a message that will leave your loved one tongue-tied?
5. Designed with love
Struggling for the perfect gift for your loved one? Invent one! Imagining Inventions helps you get creative and really think about what your beau or teacher/caregiver might really be able to use. There's some fun brainstorming tips that can help anyone work through a problem. We heart this activity because it tugs on our empathy strings.
Want to round out your long STEM bouquet of learning fun? Find even more activities at The Tech Interactive at Home and En Casa.